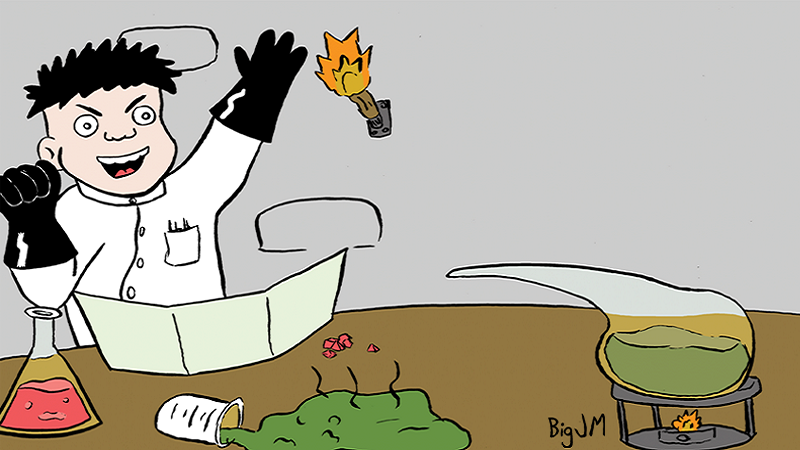 Lately, I've been f$&%ing exhausted. There's been a lot of bulls$&% going on. I'm adjusting to a new work schedule that involves some ludicrously early mornings. Life seems to have an endless supply of minor and major stresses. And, some preexisting health conditions have been leaving me more fatigued than usual. The end result is that resting has been on my mind a lot lately.
And then, too, I've also been running a lot of D&D lately. I've currently got two separate D&D 5E campaigns going. And, of course, I've been reconstructing all of the work I'd done for my Megadungeon project that was lost after an external hard drive containing the data was taken from my apartment. And because that project is heavily built around the adventuring day structure that is central to how D&D 5E creates challenge through attrition, I've had to pay close attention to it.
So, I was in the perfect mindset to deal with a strange question that floated across my Twitter feed not too long ago about short rests in 5E. Well, except for the fact that I've been extremely grumpy and not really in the mood for stupid questions. But it wasn't a stupid question. Nor was the one that followed it. Nor several of the others that grew out of those. But there was, in the end, one stupid question about rests that did very nearly drive me into a f$&%ing rage.
All in all, I want to address three questions about the rest mechanics in 5E and discuss how to modify the rest mechanics in a couple of ways. Two of the questions are good questions. One makes me want to beat someone over the head with a copy of Principles and Practices of Sleep Medicine until language stops coming out of them.
Good Question Number 1: "Why is a short rest 1 hour long?"
Good Question Number 2: "How would you modify the rest system to change the structure of the game?"
Stupid Question Number 1: "Would you allow a player to retroactively convert an interrupted long rest into a short rest?"
So, let's talk about resting.
Where the Rest Mechanic Came From
First and foremost, let's talk about the rest mechanic. What lots of people don't seem to realize is that rest mechanics are a recent mechanic. Resting didn't technically exist in earlier editions of D&D. At least, prior to 4E, it didn't. I mean, it did. But there was a subtle difference to the mechanics. And that subtle difference appeared in 3E. 3E started a weird shift from one Natural Healing to Resting. Let me spell it out.
In the old days, there was no such thing as taking a rest. There were no long rests. There were no short rests. Instead, there was a rule called 'Natural Healing.' In AD&D, you recovered hit points naturally at the rate of 1 HP per day spent resting and recovering. Basically, if you spent an entire day not doing anything, you got a hit point back. That was it (mostly). AD&D 2E added a little more detail. First of all, it defined what it meant to be resting. Basically, it said you couldn't do anything more strenuous than traveling around, by foot or by horse. If you spend a day doing nothing more difficult than hiking or riding, you recovered HP at the rate of 1 per day. But, if you were willing to spend an entire day in bed resting, you recovered 3 HP. And if you spent an entire week in bed, you also got to add a slight bonus over the 21 HP you'd normally recover based on your Constitution.
At first glance, 3E seemed to build on this. But there was a subtle change in language that helped shift the structure of the game. In 3E, if you got 8 hours of uninterrupted sleep at night, you would heal 1 HP per character level and also recover 1 point to any damaged Ability Scores, but the less said about that bulls$&%, the better. If you spent 24 hours in bed, you would recover twice as many HP. And if you were under the care of someone with ranks in the Healing skill, they could accelerate your healing even more.
That might not SEEM different, but there is actually a structural change there. Previously, you either spent a day resting OR adventuring. You were either on an adventure or having downtime. You had to choose. If you wanted to recover from your adventures, you had to stop adventuring. And, while you can argue that travel in 2E could count as adventure, remember that any sort of encounter on the road would f$&% up your recovery. So, no, you really couldn't have adventure travel.
3E was the first time that recovering hit points was considered to be a part of the daily adventure routine. You adventures all day, slept through the night, and recovered a fraction of your HP. Now, the healing rate wasn't fast in 3E. 1 HP per level is not much. But it was still something that happened every day, whether you adventured or not. And still, there was the vestige of the old system of natural healing. If you rest, you recover HP at the rate of X HP per day. And Pathfinder basically runs off a carbon copy of the same system.
Thing is though that, in 3E, most groups didn't even notice that nightly bit of healing. Why? Because magical healing became very plentiful in 3E. More classes than ever had access to healing magic; magic items were easier to come by, construct, or purchase; and so most groups made it a habit to rely on magical healing. Usually, you'd have the party cleric, bard, paladin, or whatever burn any healing magic they had left before the party went to sleep for the night. And you'd crank a few charges out of your trust wand of cure light wounds as well.
At the same time, in 3E, the game became more and more focussed on the structure of a fixed number of dangerous encounters that were each supposed to burn through the party's resources. I'm not saying earlier editions didn't also function that way, but there was a much greater focus on avoiding combat or winning encounters outright with clever plans that kept the party from taking too much damage. And every combat in those older editions was potentially deadly. There was no sense of "burning a fraction of the party resources" built into the system. Balancing encounters was actually referred to as an optional rule and it was pretty unreliable.
And 3E added something else to the mix. Or rather, brought something else to the forefront. 3E added a LOT of resources that could only be used a certain number of times in a given day. Sure, spellcasters always had that daily limit of spells and had to sleep every night to get them back. But that mechanic – sleeping to recover daily resources – had nothing to do with recovering HP. HP came back slowly via Natural Healing. So resting for the night was purely about letting your spellcasters recover their spells. But 3E had a lot more resources other than spells that were also useful a limited number of times per day. And Pathfinder added even more.
Those two factors – the idea of recovering a certain number of hit points every single night and the idea of having to recover all sorts of limited resources – are what created the basis for the idea of the Rest. Resting wasn't a thing you did during downtime anymore. It wasn't simply "not adventuring." Resting became a specific action you took that had specific requirements. If you fulfilled those requirements and took the action, you got a benefit. In 3E, you had to sleep, uninterrupted, for 8 hours. Do that, you can prepare spells, recover other resources, and you get back a chunk of HP. Thus the idea of "Taking a Rest" entered the D&D lexicon.
Now, if you want to get really technical, 3E was a little bit messy. Because it didn't REALLY tie all resource recovery to Resting. Clerics didn't technically need to be "rested" to prepare spells. And recovering things like barbarian rage, bardic music, stunning fist, and all those other X per day things also didn't explicitly require you to rest. But, "Taking a Rest" became the very quick and easy shorthand for recovering ALL of that crap. And that's not surprising. Because if you really want to see where the idea of Rest as Action probably came from, you could check out many computer and video game RPGs.
Most video game RPGs – to this very day – have a button (or other action you can take in the game) to rest. Hit that button and you will recover the appropriate HP and all of your abilities will refresh and so on and so forth. The AD&D 2E CRPGs included that idea. Most console RPGs of the 8-bit and 16-bit era had inns or items you could use to rest. And so on.
It was really 4E that completed the shift from Natural Healing at a Certain Rate to Resting as an Action. 4E defined two types of Rests. An Extended Rest was at least 6 hours of uninterrupted rest or sleep. If you completed that 6 hour Rest, you recovered all of your HP and all of your various limited resources, including Healing Surges. In addition, you could also take a Short Rest. The Short Rest required you to spend five minutes to catch your breath, take a drink, bind your wounds, and stretch out. It was meant to happen after every single encounter. And the main point of it was because 4E had added a new type of resource: abilities that could be used once per encounter. The Short Rest was the mechanical means by which those abilities were recovered. If there was ever a question about when you got back your Chill Strike or Warlord's Favor or Radiant Smite, the answer was: after a Short Rest.
In addition, the Short Rest also allowed each character to draw on a pool of healing that they had available to them. Healing Surges. At the end of a Short Rest, you could spend any number of Healing Surges and, for each one, recover one quarter of your maximum HP. And generally, most classes had enough Healing Surges to recover their full complement of HP two to three times over.
And actually, this made game balance a whole hell of a lot easier. See, the heroes were supposed to get through about three to five encounters a day. And knowing that the heroes would always have access to all of their Encounter Powers AND knowing they would almost never be below two-thirds of their HP made it much easier to balance encounters. You pretty much knew what resources the heroes were bringing to every fight. Whereas in 3E, you had to guess how tired they would be and how many resources they had left. That allowed each fight to stand on its own more than ever before. And THAT was when the "Adventuring Day" model that 3E tried to implement really became possible.
Which brings us to 5E. 5E threw away a lot of 4E's innovations. But one of the things it kept was the idea of the Rest as Action. Once every 24 hours, you can take a Long Rest. If you spend 6 hours sleeping or resting, you get the benefit of a Long Rest. After a Long Rest, you recover all of your daily resources and all of your HP and half of your Hit Dice. You can also take a Short Rest. You spend 1 hour doing nothing and sitting still. And, when you complete the Short Rest, you recover any resources contingent on taking a Short Rest and you can also spend as many Hit Dice as you want to recover HP. By the by, a Hit Die is a die of healing you can roll to recover some HP. Every class gets a certain number of Hit Dice at every level.
Why Does a Short Rest Require One Hour?
So, now we're prepared to answer the first question: why does a 5E Short Rest require one hour where a 4E Short Rest required only 5 minutes. And the answer is right there in the Dungeon Master's Guide. On DMG 84, we're told that a party generally needs about two Short Rests per day of adventuring. We're also told, on that same page, that a day of adventuring includes 6 encounters.
The reason a Short Rest requires an hour is so that they are just inconvenient enough that the party can't take a Short Rest after every combat. Now, you might wonder why that is? Why can't the party just take a Short Rest after every encounter. After all, they still have a fixed number of Hit Dice per day, right? It's not like they can abuse Short Rests to heal too much. Well, that's true. But there ARE a number of abilities that different classes gain access to that recover based on a Short Rest. And apparently, the designers didn't want those coming back any quicker than once every other encounter. But what's really interesting is that there actually aren't that many of those. And the few that exist seem to have enough uses that they are meant to be used once every encounter.
So, here's the thing. I can say that I think it's pretty clear that the designers made Short Rests require one hour so that the players wouldn't feel free to take one after every combat and to allow the GM to use things like random encounters and interruptions to prevent abusing Short Rests. And I can say all of this is in aid of the idea that an adventuring day should consist of – ON AVERAGE – two encounters, Short Rest, two encounters, Short Rest, two encounters, Long Rest. But I'll also say I'm not actually convinced that a Short Rest after every encounter would break the game.
Which brings us around to how you would change the resting mechanics to change the structure of the game.
How to Change the Rest Mechanic to Change the Structure of the Game
So, let's talk about 5E and the structure of the game and the way in which you can f$%& with things. Oh, wait. Hold on. Let's talk about the stupid question first. And the idea of Pressing the Rest Button. And why I kind of hate the way the resting mechanics have been phrased since 4E.
Would You Allow a Player to Retroactively Turn an Interrupted Long Rest into a Short Rest
Let's talk about that dumba$& question and why it makes my blood boil. First of all, when I dismissed the question as infuriating, the questioner took that to mean that I didn't understand the question. I did. But I realize that the question is weirdly worded. So, I'm going to clarify.
Imagine the party settles down for a nice Long Rest. But, four hours into the requisite 8 hours of rest, they are attacked by rabid dire marmosets. Their rest is interrupted. At the moment before the party joins the battle, "would I allow the players to declare that that four hours was a Short Rest and thus let them spend any Hit Dice they want and recover any abilities that are recovered after a Short Rest."
Take a moment and figure out your answer. And then I will explain why the question is a stupid f$&%ing question and why the answer is OBVIOUS.
First, the reason why it's a stupid question is because of the whole dumba$& concept of a Rest Button. When the party settles down to take a Short Rest or a Long Rest, the PCs aren't hitting a button on a console that says "Short Rest" or "Long Rest." They aren't actions the party chooses to take. And they aren't exclusive in any f$&%ing way.
If the party sits on their a$&es for an hour and doesn't do anything except chit chat and eat and bandage and poop or maybe nap, at the end of that hour, they gain the benefit of a Short Rest. It's automatic. It happens because they sat around resting for an hour.
Likewise, if the party sleeps or rests for 8 hours, they have taken a Long Rest and get those benefits. They didn't have to decide to do it. They didn't have to sit down with the intention of taking a Long Rest. All that matters is an uninterrupted 8 hours of sitting around doing nothing except resting or sleeping.
Once the party has satisfied the conditions for a Short Rest or Long Rest, instantaneously, at the end of that period, the benefits manifest. They can't choose not to have the benefits. They just do. Because the heroes sat around resting. Done and done.
And THAT drives me f$&%ing bonkers. Because we do treat the Rest Mechanic like a button the party has to purposely press. And that's absurd. I mean, what is the difference in the game world – in the fiction of the game itself – between a party sitting around for an hour eating and relaxing but not recovering and a party that sits around for an hour eating and relaxing that does recover. What did the one party choose to do differently? Does that choice even make sense? No! NO!
And frankly, that's always a problem I had with Healing Surges and Hit Dice. At the end of a Short Rest, you can choose to expend some of your Surges or Hit Dice to recover HP. You can spend as many as you want. And that determines how much you heal. But what always drives me f$&%ing bonkers is WHAT CHOICE IS THE CHARACTER MAKING IN THE GAME TO MAKE THAT HAPPEN?! Is the character purposely sitting uncomfortably? Does the character only put bandages over most of his wounds? It doesn't make any sense in the fiction of the world.
But that's just a side note. I'm fine with the player choosing how to expend resources and us just accepting that the character's' wounds heal at different rates and maybe it'll take more rest for that particular wound to heal or whatever. I'm really fine with it. But it is something that annoys the part of my brain that always wants the characters and the players to be involved in the same decisions. Don't worry about it.
What DOES bother me though is the pants-on-head moronic idea that a rest has to be purposely chosen or declared for it to "count." And THAT is why I actually miss the days of Natural Healing. Because all those rules did was define how fast you recovered from injury. Now we have this button called "Recover" that we think we have to purposely press.
How to Change the Rest Mechanic to Change the Structure of the Game
So, how might we change the rest mechanics in 5E to futz with the structure of the game. Now, before we begin, I'm going to set down this little rule. It's a personal rule, just because of the way my brain works, but it's MY website so you're going to have to f$&%ing accept it. I am not going to do anything stupidly arbitrary. What do I mean by stupidly arbitrary? I mean that whatever resting mechanics I do come up with must be based solely on actions the characters choose to take in the game. 13th Age, for example, pulls this bulls$&% where GMs hand out Long Rests based on whatever the octopi that live in their brains tell them. It's supposed to be "based on the needs of the story," but that bulls$&% doesn't fly on THIS blog.
No. Resting mechanics MUST be based on the reality of the fiction (how's THAT for a sentence). If the party sits on their a$&es for eight hours, they get the benefit of a Long Rest. Or whatever.
So, here's the long and short of it (ha, resting mechanic pun): there's only a couple of things to really fiddle with. We can fiddle with the requirements for a rest or we can fiddle with what resources are recovered as part of a rest. Anything more than that and we're going to have start tweaking more mechanics.
On top of that, we've got to understand that the resting mechanic is going to affect the structure of the game. As it stands right now, for each Long Rest, a party should be able to get through up to six encounters and should have no more than two Short Rests per encounter.
The question, of course, is WHY do we want to do this? Well, the answer is simple. We want to change the structure of the game.
The most common thing I hear people asking about is "what if I don't want to have six encounters in a day?" And that's a totally reasonable thing to say. It's perfectly okay to accept the fact that you only rarely have combat encounters. Maybe you have one a day or one every other day. And the intervening time is filled with intrigue and exploration and interaction and other, less threatening forms of challenge. The conventional wisdom – which, as I've often pointed out is stupid and wrong – is to just make the encounters more dangerous. You can have only one encounter in a day provided that encounter is stupid dangerous. Right? Well, that's kind of a tricky line to walk, as people have discovered. The one-fight-per-day model tends to have a pretty narrow margin between "trivial" and "oh god, oh god, there's blood everywhere!" The idea of using up most of the party's resources in one fight is dangerous if it ends up being just one or two characters losing the hit points. Remember, 25% of the party resources can mean three uninjured PCs and one dead PC.
Is it possible to futz around with the resource mechanic?
Sure. It's easy. Just assume that a Short Rest requires 24 hours of rest. That is, the party has to spend a day – an entire day – doing nothing. At the end of that 24 hour period, they get the benefit of a Short Rest. That's just the speed at which people heal and recover. Injuries are serious things. And even simple things like using Ki Points to stun people is tiring as hell. Remember that the game is designed such that two encounters are supposed to tire the party out enough that they need to take a break. If that break is 24 hours long and they only have one combat encounter every day or every other day, you'll maintain the proper balance.
In that system, you need to decide how much down time constitutes a Long Rest. It could be as simple as just needing a second day of rest after the first. If you rest for two straight days, that's a Long Rest. And if you rest for a third straight day, you get back any remaining Hit Dice you didn't get back for the previous Long Rest.
And, honestly, that's the only change you need to make. It does mean that everyone is going to have to space out those noncombat abilities, particularly spellcasters with their utility spells, but that also makes rituals more valuable. But if you really want to, you can have spell slots and other abilities recover after 8 hours of sleep, just like they do now. Basically, divorcing the recovery of abilities from the recovery of spells.
Now, what if we want to make Short Rests easier? Can we do that? Absolutely we can. As I've already pointed out, I don't think it'd break the game at all to just allow Short Rests at the end of every fight instead of every second fight. There's only a couple of abilities that I can see really affecting that. For example, the bard's Song of Rest might be a little more useful in that case, but remember that the Hit Die limit is still going to be the big thing. And the weird hit point games that druidic Shapeshifting allows might be even easier to abuse, but those are corner cases. If you want to go back to the 4E method of the 5 minute Short Rest, you should be fine.
Now, let's play an even more interesting game. What if we want to get rid of Short Rests altogether. What if we want to go back to the old days where you slept every night but otherwise didn't have any healing or recovery during the adventure? Could you do that?
I think you could. You'd need to make two basic adjustments. First of all, you'd need to assume that anything that recovered based on a Short Rest could instead be done Once per Encounter. Again, ala 4E days. In some cases, that might result in things being a little less frequently useful and in others, they might be a little more frequently useful, but overall, I think that would work just fine. You might have to tweak a few specific abilities, like allowing the bard's Song of Rest to be more like a once-per-encounter burst heal or putting a specific condition on it that requires the party to sit around and listen to him sing for a few minutes. But you could pull it off.
But what about the HP?
Well, that's where things get interesting. We can sort of math this out. At first level, you gain the maximum HP for your Hit Die, plus your Con modifier. At each subsequent level, you gain the average HP for your Hit Die, plus your Con modifier. And, at each level, you get one Hit Die. What that means is that, except at first level and disregarding your Con modifier, on average, you have enough hit dice to heal yourself from 0 to full. Since, statistically, the average Con modifier is going to be +1, that means you will likely come up short of full healing by your level. If you're level 6, you'll have enough Hit Dice to expect to heal yourself up to your maximum HP minus 6. Except for first level. Which throws a monkey wrench into the plan.
But each day, you only get back HALF your hit dice. Which means that, in general, each day, you can expect to have enough Hit Dice to heal yourself up to HALF your maximum HP after you've dropped to 0.
If we disregard the effect of the Con modifier and first level being maximized, what that means is that you can increase all PCs HP by 50% and they will have all the HP they would be expected to have if they spend half their hit dice every day.
So, by giving all PCs 150% of their HP AND by allowing all abilities that recover at a Short Rest to be used once per encounter instead, you could probably remove Short Rests from the game and not have to modify any other mechanics.
Now, that's all just theory. I'm just thinking through it. As an example. And I suspect you'd have to tweak a few things here and there. There are a small number of abilities that have in-built HP thresholds (like disintegrate and sleep) that you would have to adjust when used against the PCs to account for the increased HP. But you COULD do it. That's my point.
Well, actually, my REAL point is just that, once you understand what rests do, you can pretty much pick out whatever structure you want and place the appropriate limits on rests.
As long as it isn't just arbitrary bulls$&%, of course.