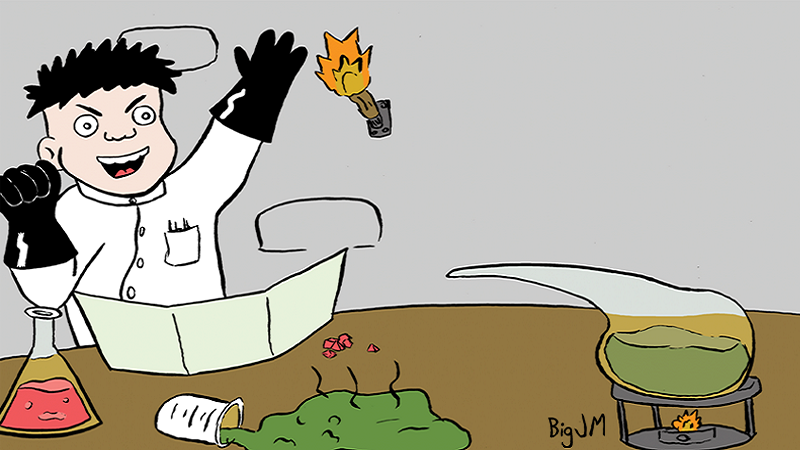 A long, long time ago, I wrote an article about InterACTION! Basically, I told GMs how resolving talky talky actions wasn't any different than resolving any other kind of action. A long, long time ago, I also did several articles that culminated in my teaching you how to build an encounter. And, somewhere, buried in one of those articles, I made the promise that I would teach people a neat way to build InterACTION! encounters. And that SHOULD have been the end of that.
Look, if I can't make all sorts of big promises and then forget about them and move on to completely different things, this relationship is never going to work out. I can't have people e-mailing me for a f$&%ing year asking me "hey, where's that one article you sort of promises in a couple of throwaway lines." It gets old.
And the thing is, I don't want to deliver because, if I deliver, it will convince people that e-mailing me and reminding me about stupid promises I made and forgot about every f$&%ing week will eventually make me write a goddamned article two years later. What I'm saying is, just because I'm doing this doesn't mean you people need to keep e-mailing me about that Pathfinder monster building article.
Anyway, now that enough time has passed and I find myself looking for topics to fill the weeks between farting out more on adventure structure, I figure it's time to make good on that promise. Especially given that you've probably forgotten everything I wrote in the many articles that lead up to this. I mean, I certainly have.
Systems, My Brain, and the Angry InterACTION! Algorithm
Cast your mind back to the ancient mists of the history of this website when I talked about how an encounter has three major components and one sort of optional component. First, every encounter has a dramatic question. That's the thing that's being resolved. Can the PCs bypass the trap and get into the tomb? Will the PCs drive off the orcs before they kill all the townsfolk? Basically, the dramatic question is the goal of the encounter stated as a question. And once it has been answered – positively or negatively – the encounter is over.
I also mentioned that every encounter has a source of conflict. That's the thing that's keeping the PCs from being able to just answer the dramatic question the way they want to. The trap is designed to kill people entering the tomb. The orcs want to murder the townsfolk because orcs are basically just evil in the shape of people and that's what they do.
I also mentioned that an encounter has decision points, choices the PCs have to make. Without those, the encounter is boring.
And finally, I mentioned that an encounter CAN have a system. A structure. The structure is a way of keeping pace and keeping score. In combats, initiative and hit points and morale and s$&%? That's the system. Basically, it helps the GM determine when the encounter is over and which side wins and keep track of the basic flow of actions.
Now, as a GM, I'm kind of the master of the impromptu brain-based system. That is to say, I don't do much forward design work and write a whole lot of s$&% down. BUT, if I analyze what I'm doing in my head, I discover I actually do have systems. And I follow them pretty faithfully. And adapt them as needed.
And the reason I made that stupid promise that I would teach you how to build and run a cool InterACTION! encounter is because, when I started thinking about how I run things vis a vis the bulls$&% I spewed out about how things SHOULD work, I discovered I actually do follow a pretty basic system.
And THAT is what I'm sharing today. A system that my brain invented without my direct conscious involvement and started following. It isn't something I write down, but it's something I easily COULD write down. But if it seems like things are a little fuzzy and vague, well, that's why. Because this is basically a game design hallucination.
The thing is, you should feel free to adapt it. To use it loosely. To adapt it. To slap things haphazardly into it. And to make changes. Or to make s$&% up on the fly. Okay?
So, with that long a%& intro, apology, and a$& covering taken care of: here's how my brain builds InterACTION! encounters and how you can probably do it too!
What the F$&% is an InterACTION! Encounter (Hint: It Doesn't Exist)
Okay, let's lay this out. Once upon a time, I told you that there is no such thing as a combat encounter. And I stand by that. An encounter is basically a goal with a conflict in the way. Combat is a way of resolving conflict. An encounter is the party's desire to cross a room and the orc's desire to kill anything in the room. Combat is the method by which that conflict resolves. But there's nothing that says stealth or intimidation or negotiation can't also be the way of resolving the conflict.
Well, it's no different with InterACTION! And, let me tell, that is really annoying to type. It f$&%s with MS Word's grammar and spelling sensors. But, I am dedicated enough to continuing a joke years after I flogged it to death, so InterACTION! it is!
It's no different with InterACTION! InterACTIONS! are just another way of resolving a conflict. In this case, it is resolving a conflict primarily by talking. And, in the case of D&D, which has a very crappy understanding of human interaction, that includes intimidation, deception, reasoning, persuasion, blackmail, seduction, negotiation, interrogation, torture, and many, many more options. Basically, if the conflict is being resolved by people opening their mouths and language coming out, that's InterACTION!
Now, just as I cautioned with encounter building in general, I'm cautioning you here: just because you build a conflict that can be resolved by InterACTION! doesn't mean the players won't try something else. And just because you build a conflict that can be resolved by NOT InterACTION! doesn't mean that the idiot PCs won't try to bulls$&% their way out of a situation. That means, you always have to be ready to change gears.
And that is why you don't build an InterACTION! encounter. You build an encounter that can be resolved with InterACTION! and then you add the bits that you need to handle that. In theory, if you built an encounter with orcs in the wild, you might have combat stats, non-combat stats, AND InterACTION! stuff because the PCs might fight, sneak, flee, or talk.
That also means you need to be ready to slap things into an InterACTION! encounter on the fly. Which is why my system is pretty simple. Well, that's one of the reasons. The other reason is because the system is something my brain farted out while I wasn't looking at it.
Getting Dramatic: Dramatic Questions in InterACTION!
The fact that an encounter may or may not involve InterACTION! doesn't really affect the dramatic question at all. Remember, the dramatic question is just the thing the players are trying to accomplish stated as a question. The thing, though, with InterACTION! encounters (that don't exist, as I said) is that they generally involve goals that require the cooperation of a sentient being.
For example, if the party needs information from a witness, they need the witness to cooperate. Barring magic that allows them to rip the thoughts from the head of the NPC, the NPC has to actually give up the information. Now, that cooperation can be secured any number of ways, from persuasion through coercion. But the NPC actually MUST cooperate to make it happen.
Remember that. We'll be coming back to that for another reason in a second. But for now, the reason I bring that up is because sometimes an InterACTION! encounter will fail. And this is where things get really tricky. Because players are tenacious and kind of dumb. So, just because you've decided that the PCs have blown it and nothing they do will resolve the encounter in their favor from this point on, that doesn't stop the stupid players from continuing the encounter.
It is VERY important for you to get heavy-handed in these encounters when they fail. Otherwise, they get stuck in endless loops. The players just keep saying "pretty please" or "do it or we'll hurt you" and the NPC keeps saying "no" or "I don't believe you" or "do your worst." DO NOT be afraid to tell the players, flat out, that the NPC continues to refuse their demands and they will have to do something else or give up and walk away.
My favorite technique is "you keep trying for several seconds/minutes/hours but make no further progress. You have to give up. What do you do now?" That's a really solid transition that says "this scene is over, dips$&%s, you f$&%ed up, go away!"
I only bring this up because GMs are very reluctant to break out of "and then the NPC says" to narrate the scene once they get on a conversational roll.
Here's the thing: when you come up with the dramatic question for the scene, you also have to figure out what the consequence for failure is. What happens when the players reach the point where the NPC is no longer open to persuasion, coercion, threats, or whatever? A citizen might beg the PCs to leave. Or run away. Or call the guards. Or have a sobbing nervous breakdown. A king might call the guards and have the PCs arrested. A dragon might eat one of the PCs to drive the point home.
Conflicted InterACTION!
Okay, this is the big one. This is the important one. The one all GMs forget. And I talked about this in the last article about InterACTION! But I'm going to talk it up some more now. And I'm going to add a system to it.
In order for there to be a conflict, there must be a good reason why the NPC WON'T help the PCs. Look, when a group of armed thugs come up to you and demand information about a crime, and they have the backing of the king, there's generally no reason to f$&% with them. So, you tell them everything you can remember. And thus, most InterACTIONS! should be automatic successes.
The thing that creates a conflict, the thing that creates an encounter is the thing I call the OBJECTION! And it must be shouted because of the one time I played a Phoenix Wright game. The OBJECTION! is the reason why the NPC doesn't want to cooperate.
It doesn't matter what the reason is. But there HAS TO be one. Or else the PCs can't possibly fail. There's no encounter without a source of conflict. And the OBJECTION! is the source of conflict.
For example, the witness is afraid that the murderer will kill him and his family. That's an OBJECTION!
Or the witness was meeting with his illicit lover when he saw the crime happen and is afraid that his secret tryst will be revealed. That's an OBJECTION!
Some NPCs might have more than one OBJECTION!
For example, the king might have two OBJECTIONS! to sending troops to guard the pass. First, he doesn't want to weaken his military position by splitting his troops. Second, he doesn't believe the strange outsider PCs insisting that a group of orcs is amassing to attack the kingdom. Or he might be refusing to send aid because the neighboring kingdom offended him somehow.
Now, here's what you want to do. You want give the OBJECTION! (or OBJECTIONS!) a score between 1 and 5. 1 is a minor OBJECTION! It's the sort of thing charismatic PCs can overcome with one or two quick exchanges. It's easy. 5 is a major OBJECTION! It's the sort of thing that can take lots of negotiation to talk down.
Technically, that's it. All you need to run an InterACTION! encounter is one OBJECTION! and a score.
Keeping Social Score
Now, here's the deal. During the InterACTION!, the players will say things. And eventually, one of them will say something that EITHER addresses an OBJECTION! directly OR provides the NPC a reason to want to help. And you'll do the normal action resolution thing. Can it succeed? Can it fail? Is it worth a roll? And dice will be rolled.
If the player successfully addresses an OBJECTION!, you reduce the score. Usually just by one. But if the players come up with something amazing or offer something huge, you can reduce it by more. If all the OBJECTIONS! are zero, the NPC is convinced and the encounter ends. If not, the NPC will respond by saying "well, that sounds good, but…" and prod the PCs to keep digging. Say more.
If, instead, the player offers a reason to help, which we call an INCENTIVE!, you write down that INCENTIVE! and score it. Again, you usually score it a 1. And then you keep increasing it.
For example, let's imagine that the kingdom of Dongor needs help fighting the orcs. But the king of Norahn doesn't want to pledge troops. He doesn't consider the orcs a serious threat to his kingdom. That's OBJECTION! number 1. And he was offended by Dongor years ago. That's OBJECTION! number 2.
So, we keep score like this (note, I use negative numbers for OBJECTIONS! and positive numbers for INCENTIVES!):
Orcs aren't a threat: -2
Offended by Dongor: -2
One of the players eventually says something like "look, the orcs are amassing huge numbers. We've seen them. And once they roll over Dongor, they will destroy Norahn." And that's pretty convincing, so the player gets to roll a Persuasion roll and succeeds. So the GM adjusts the score.
Orcs aren't a threat: -1
Offended by Dongor: -2
Sometime later, the PCs have convinced the king the orcs pose a serious threat. But the king still isn't willing to help Dongor. One of the PCs decides to say something "your relationship with Dongor is immaterial. Imagine if you are remembered as the king who put personal feelings aside to lead your mighty army against the orc uprising. Think of your personal glory."
So now the scores might be:
Orcs aren't a threat: 0
Offended by Dongor: -2
Personal glory: +1
If the PCs can keep working the personal glory angle until it scores +2 OR further reduce the Dongor offense score until it's -1 (or something other combination that puts the INCENTIVES! above the OBJECTIONS!), they succeed. Once the OBJECTIONS! and INCENTIVES! balance each other out, the NPC will cooperate.
INCENTIVES!
In general, all you need to start an InterACTION! encounter is one OBJECTION! with a score. But that doesn't mean you can't also start with an INCENTIVE! For example, the witness might be afraid for his safety. But he also might want to do the right thing because he's a good person.
Fear for self and family: -4
Wants to do the right thing: +2
If the PCs can offer him convincing protection, that reduces the fear. If they can appeal to his sense of right and good, that increases the desire to do the right thing.
Simple, right?
In general, starting an NPC off with an INCENTIVE! makes the encounter easier.
Resolving Actions with your Gut
Honestly, this system is pretty complete the way it is. That isn't to say I don't have a few other elements to add. But it's important to point out that the most important part of this whole system is how you, the GM, manipulate the scores. And that comes down to how you resolve actions.
The key is to follow your gut. If an action succeeds, you can reduce an OBJECTION! or create or increase an INCENTIVE! Or you can do both. For example, imagine if one of the players says that "helping Dongor will not only secure your personal glory but it will also put Dongor in your debt. The king will owe you." If that action succeeds, you could both increase the INCENTIVE! for personal glory and reduce the OBJECTION! for Dongor's offense.
Likewise, when action fails, you generally leave the scores alone. But, some actions might create new OBJECTIONS! or increase OBJECTIONS! or decrease INCENTIVES! If the PCs threaten the king, for example, or belittle his kingdom, that might add a new OBJECTION! Or if the PCs bluff the witness about being able to protect him and they fail, he might become less interested in doing the right thing because the PCs are liars who don't care about him.
And that brings us around to failure.
Failure
When you design an InterACTION! encounter or set one up on the fly, one of the things you have to decide is when the conversation is over. In general, my rule of thumb is that if the total of all the OBJECTIONS! is ever more than five points greater than all the INCENTIVES!, the NPC becomes too firm in their decision to sway. They just won't listen any further. The difference between their reasons to help and their reasons not too are too great.
But, as the GM, you're going to have to decide for yourself.
But What Do You Say?!
Okay, so how do you play the encounter out? Well, you either describe the encounter or you speak it out, of course, just like you run anything. But once the players start taking actual actions and dice are rolled, you have to respond based on the outcomes. And that might seem big and complicated. But there's actually a pretty simple system to it. Any response you give can either be open or closed.
An open response is a response that references a specific OBJECTION! or INCENTIVE! and provides the players a chance to address it. For example, if the players start talking about the orcs and how powerful they are, the king might ask the PCs to provide more information about the orcs. Or he might mention that he has no desire to help Dongor because Dongor is run by a jacka$&. The PCs can respond to either of those things to make further progress. The witness might either say "but how can I be sure my family will be safe" or "I do want to do the right thing, I just keep thinking about that poor murder victim." Those are open responses.
Closed responses give the PCs nothing to work with. Generally, if the PCs fail on their actions, closed responses follow. Those are general disagreements or statements. "I don't believe you." "You can't help me." "I don't know anything." The PCs have to work extra hard just to pick up the conversational thread.
And that's it. Either open or closed responses until the encounter ends. See? Not as hard as it seems.
A Bunch of Optional Extra S$&%
Now, that system is well enough for most InterACTION! encounters. But I actually have a whole slew of little option bits and pieces I'm going to offer up to spice up your interactions. I'm just going to run them down pretty quickly because we just hit the 3,000 word mark and this is going on waaaay too long for a system that is basically "make up two numbers and then compare them."
The Say the Right/Wrong Thing Rule: Leverage and Faux Pas
Leverage is something that gives a party the upper hand in InterACTIONS! For example, imagine that the witness is an elf and is a bit racist. If the speaking character is an elf, that might be worth a bonus. A faux pas is something that gives the party a disadvantage in InterACTIONS! For example, if the speaking is a dwarf, the racist elf is less inclined to listen. That's worth a penalty.
Leverage and Faux Pas come up in two ways. First, you can design NPCs with particular bits of leverage or faux pas already planned (like elvish racism). Or you can reward particular actions with a bonus or penalty on the fly, which is basically Leverage and Faux Pas that you make up on the fly.
Maybe you never planned, for example, for the elf to be racist. But then the elf PC decides to play the race card anyway and say "one elf to another, I promise we'll protect you." Leverage and Faux Pas are basically terrain advantages and disadvantages for InterACTION! encounters.
The Flattery Rule: Reception
Reception measures how willing someone is to listen to a PC. It's kind of like general, all-purpose leverage. It's the sort of thing I usually reward as a consequence for specific actions taken during the game. And it is basically a status. Someone is either Receptive or they are not. For example, if the PCs open their negotiation with the orc king with a gift and the gift is well-received, the orc king becomes Receptive. That means all actions get a bonus. As another example, if the PCs research orcish traditions before the meeting and make it a point to greet the orc in orcish and acknowledge their specific traditions, that might make the orc Receptive. Usually, I reserve reception for big, proactive gestures and clever plans that had some consequence for failure.
The Screw-Job Rule: Offense
If you want to add excitement to a combat, you add a booby trap. Well, offense is a booby trap in a conversation. And I have two forms of offense: minor offense and major offense.
Minor offense is the result of various actions and it works as sort of the opposite of reception. If the NPC is Offended, every action takes a penalty. Certain approaches might lead to offense. Threatening a king, for example, if it fails, will lead to Offense.
Once an NPC is offended, the PCs can try to recover from offense by taking various actions. For example, an apology. If the apology is successful (and it may be penalized), it can remove the offense. If the apology is really good, you might even go from Offended to Receptive. Up to you.
Now, Major Offense is a different story. Major Offense is my fun little save-or-die screw job. Basically, if you manage to create a Major Offense, the NPC will not listen to anything you say until you recover. The NPC is closed. You can't change the scores of OBJECTIONS! or INCENTIVES! The NPC is NOT listening to you at all. Simple as that.
Generally, if you can't recover from Major Offense immediately, the conversation is over. The NPC responds as if the InterACTION! encounter failed.
Offense (major and minor) can be ad hoc (like everything else) or it can be planned. For example, the King of Norahn might be so concerned with his personal honor that he becomes immediately Offended if the strength of his kingdom is question. And if you suggest he is a coward, it is a Major Offense.
The Defense Mechanism Rule: Blocks, Deflections, and Deceptions
If you want to add challenge to an InterACTION! encounter, you can let the NPCs play a little more defensively with blocks and deflections. Generally, these represent various failure states. For example, you might use them for Major Offense. Or as the result of a failed action. Or they may be the result of a failed InterACTION! encounter.
A basic block is simply the NPC putting up an objection that doesn't deal with INCENTIVES! or OBJECTIONS! The PCs might try to convince the king that the orcs are massing. They fail, so the king responds by saying "and why should I trust you?" The PCs can waste time addressing that question, but it won't get them anywhere. If they are smart, they will continue to deal with the real INCENTIVES! and OBJECTIONS! If they successful address the trust issue, it doesn't really get them anywhere.
A deflection is a fake OBJECTION! or INCENTIVE! It's like a block, but the NPC keeps bringing it back up as if it's really important. A block can be dismissed. But a deflection is something the NPC keeps coming back up. For example, the witness might bring up the fact that the PCs are strangers and he doesn't believe they have authority. Every time they fail at an action, he might change the subject back to that. But the PCs can't actually make any progress because that deflection isn't a real thing. The NPC is trying to deflect the conversation. See?
Deceptions occur when the NPC lies. Generally, that's a failure state for an InterACTION! encounter. The king might promise troops and then not send them. The witness might give a fake description. It's a way of getting out of the conversation.
The Jafar Rule: External Forces
An externality is something outside the conversation that works against the PCs actions. Unlike the other things that happen in response to the PCs actions, an Externality is something that takes actions of its own to reduce INCENTIVES! and increase OBJECTIONS!
For example, imagine the king has an advisor that hates the PCs and wants to keep them from getting aid for Dongor. So, as the PCs keep digging at INCENTIVES! and OBJECTIONS!, the advisor increases OBJECTIONS!, reduces INCENTIVES!, or creates new OBJECTIONS! The PCs can block those attempts by taking actions of their own. Or they can adopt clever plans to humiliate or discredit the External force. Or they might remove the External force before the encounter.
If the NPC is being mind-controlled by a vampire, the PCs might be able to win the InterACTION! encounter. But if they kill the vampire first, or break the spell, it will be A LOT easier.
The Pain in the A$& Sense Motive and Insight and Intuition Bulls$&% Rule
Finally, let's talk about the damned Sense Motives and Insights and Intuitions of various game systems. It's sort of your social perception. Or your social saving throw. And it has a lot of good roles in InterACTION! encounters. But most of those uses aren't the uses the PCs try to get out of it.
If a PC asks to "use Insight" or "roll Sense Motive" for some reason, smack the f$&% out of them. And then explain to them how to use them right.
First of all, Insight (and the cousin skills) can be used as a passive defense against some of the nefarious tactics already mentioned. If the PC deflects, blocks, or deceives, you can allow an Insight roll as a sort of saving throw. If that works, you tell the truth. "The witness is trying to change the subject." "The king is lying." Whatever.
Second of all, Insight can also be used as a saving throw against a Major Offense. If the PCs say some dumba$& thing, you can use an Insight roll as a saving throw again. If they succeed, you can say "hey, if you say that dumba$& thing, the king will be offended and he'll never talk to you again and he might have you imprisoned."
Third of all, Insight can be used ACTIVELY if the PCs are willing to waste some time with idle chitchat. If the PCs ask a lot of questions or they try to feel out the NPC (which they might do by talking or they might actually just describe the action of trying to get the NPC talking), you can use it to reveal OBJECTIONS! or INCENTIVES! "You talk to the king for a while and discover he's very concerned with his personal glory and his place in history."
The Everything Else Rule
As I said, this system is pretty slapdash and it's grown up in my head through years of running games. It isn't complete, it isn't firm, and it isn't set in stone. I'm constantly adding to it and discovering new ways to use it. But just the OBJECTIONS! and INCENTIVES! scores are enough to run a decent InterACTION! encounter systematically and to guide your role-playing. Everything else is about gut feelings and adjusting the difficulty.
The point is: do what you want with it. Try it out.