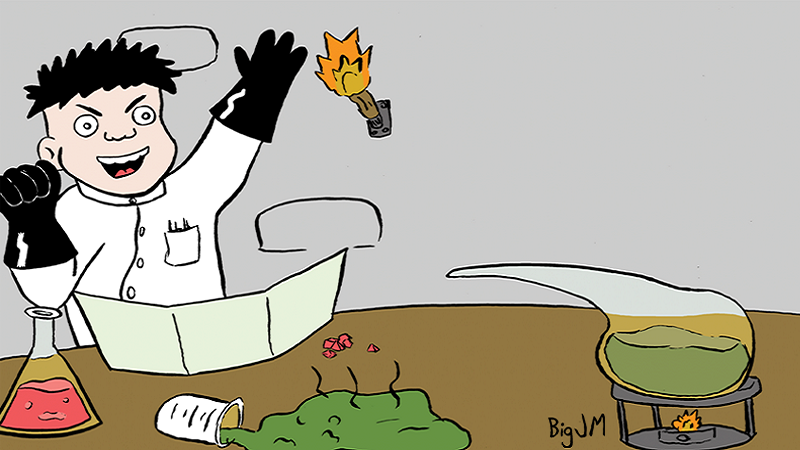 I remember sitting in the living room on Monday nights with my family laughing away at the hilarious antics of ALF as he drove the Tanner family crazy. Recently, I sat down to watch some episodes through the magic of the internet to recapture the joy that ALF brought into my life.
Do you know what else is a powerful force? Gravity. Nostalgia and gravity actually have a lot in common. If you don't stay grounded, you will end up in a great deal of pain. In fact, I probably would have been in less pain if I had thrown myself off of the roof than I was after watching ALF. Gravity and nostalgia, a pair of heartless bitches.
I told that story to tell this one. Recently, I got it into my head to go back to my classic Dungeons & Dragons roots and run a dungeon-based campaign in the vein of Undermountain or the Ruins of Castle Greyhawk. Basically, throughout the campaign, the party will be exploring a very large, sprawling, underground complex filled with monsters, traps, treasure, and all of those other wonderful things that D&D used to be about. I'm probably going to talk about this a bit more in The Angry Blog, but suffice to say, I'm going forward with the plan.
But RPGs have moved well beyond the dungeon filled with every creature in the monster manual, numerous deadly traps, and the occasional inexplicable logic-puzzle-based security system. Fortunately, after the ALF experience, I was prepared to look long and hard at the concept of the dungeon crawl campaign. Thus, I've found myself examining how the dungeon crawl has aged and what modern sensibilities can bring into the picture. This article isn't about that either.
Project Slaughterhouse
Project Slaughterhouse began with a much less interesting name. At first, I called it the Angry DM Dynamic Site-Based Adventure Planning and Management Tool, but that name was too long. Even the acronym (ADMDSBAP&M) was a bit much. Because I was planning a large dungeon in which to kill PCs, I nicknamed it slaughterhouse.
Slaughterhouse is a design and management tool. It exists to help the DM manage a large environment that the PCs can explore freely and to determine quickly how the environment will respond to the PC's actions. When planning the adventure or campaign, Slaughterhouse helps the DM place encounters in the location. Between sessions, Slaughterhouse helps the DM quickly repopulate the dungeon based on what the players have done. In theory, a well-prepared DM using Slaughterhouse could repopulate the adventure site in the middle of a session while the PCs retreat to their home base, sell their gear, level their characters, and do whatever else they do when they aren't adventuring.
Slaughterhouse is an overlay system. That is, it sits between encounter design and adventure/campaign design to help the two work together when you have a large environment and multiple enemy groups. However, you will still need to map your dungeon or plan your encounter areas and you will still need to come up with the stories. Slaughterhouse just helps you populate the encounter areas over the course of numerous game sessions and helps you manage how the environment responds to the players.
While Slaughterhouse grew out of an attempt to create a vast dungeon, there is no reason it can't be used in any other site-based adventure or campaign arc that will span at least a few experience levels. It could be used for a large dungeon that the party will have to revisit several times, but it would work equally well for an exterior wilderness environment (like a valley, a large ruined city, or a domain in the Abyss). It could also work for any adventure in which multiple factions are vying for territory, such a city that has been divided up by several gangs and legitimate power centers.
While Slaughterhouse grew out of the assumption that the party would deal with the scenario primarily by being violent at it, that does not have to be the case. In fact, one of the reasons I developed Slaughterhouse was because I wanted to be prepared in case the party decided they wanted to make peace with one of the many, many factions in my super dungeon. In theory, they could ally themselves with a faction and help the faction push its borders out, thus creating safe areas in the dungeon. In my dungeon, the territory control aspect is fairly limited, but that could be easily expanded for dealing with a more civilized area.
Slaughterhouse is simply a versatile organizational tool and you are encouraged to try it out. Please, feel free to comment and let me know and everyone else know about your successes, failures, and modifications.
Zones
The basic building block of a D&D adventure is the encounter. An adventure is really just a series of connected encounters. The encounters themselves can be connected by a map (as in a dungeon), narrative (as in an event-driven game with a flowchart), or by a player actions (as in an adventure using a structure skill challenge).
Slaughterhouse adds an extra layer of design: the zone. In order to understand what a zone is and why it is useful, we must turn to intergalactic bounty hunter Samus Aran. See? I'm going somewhere with that title.
Samus Aran is the star of Nintendo's Metroid video game series. In Metroid and in other games that are a part of the subgenre that has become known as Metroidvania games (TV Tropes link, click at your own risk), the player explores a single, large, open map. There is generally no single sequence that will get you through the game. Instead, you can explore the map in any order you wish barring certain barriers you can only overcome at specific points during the game. Does this sound familiar?
In order to provide a logical order and sense of structure to the map, it is divided into several thematic regions. The alien planet Zebes in Super Metroid, for instance, is divided into a large jungle region called Brinstar, a series of lava-filled caves called Norfair, and a series of flooded tunnels called Maridia. There are several more regions. The zones themselves are self-contained but also have numerous connections to other zones. Each zone could be thought of as its own miniature dungeon with multiple entrances and exits.
As a side note, there are some other things that Metroidvania style games do extremely well that I am borrowing for my super dungeon and I am sure I will discuss them in more detail later. Right now, the important thing is to understand that you break the map of the game down into a bunch of interconnected blocks.
Slaughterhouse works the same way. The idea is to break your map down into several territories or zones. Each zone should be self-contained, but it should have several entrances and exits leading to other zones. Each zone should also be pretty contiguous in terms of terrain and flavor because the zones become useful tools for placing terrain and hazards.
In my super dungeon, for instance, I might have a zone called "The Sulphurous Pits," a set of caves near a gate to the Nine Hells. I know that devils wander the region, along with their worshipers and thralls, and I might also create one or two terrain effects (noxious geysers that spout randomly or clouds of hellwasp larva ) that I can place throughout the region.
Your zone map will become an important tool for laying out your adventure. Because each zone has only a limited number of ways in and out, you can map each zone separately and simply make sure the entrances and exits line up. That's if you are building a dungeon.
On the other hand, your zones map might just be the map. For instance, if you're using the example of the city that has been overrun by gangs, you aren't going to map it like a dungeon. Instead, the zones are the districts of the city (and a few key locations) and the players will travel within and between the zones using narrative description or skill challenges. In that case, instead of a big map of the zone, you would probably just prepare a few tactical maps for each zone that you can use as needed (a street in the slums, an alley in the temple district, a market, etc.).
Each zone needs space for four to five to encounters and, because of that, you need twice as many zones as experience levels you plan to cover. This means that each zone is about the right size that it could be covered in one adventuring day. It will probably not always work out that way in play because the party will be wandering from one zone to another. The idea is to make sure that when the party decides to make a dedicate push into a zone (to conquer it), they can do it.
In my super dungeon, I have approximately sixty different zones. In fact, I have so many that I have grouped them together into regions. I had to do that to ensure the party couldn't easily wander into a zone much higher than their own level. Again, this comes back to some of the other ideas stolen from Metroid involving traffic control and interconnectedness. For a more moderate adventure (one spanning up to five levels), you shouldn't have to worry over these things too much.
I should also note that in my super dungeon, each of my zones contains room for more than five encounters. Most have room for eight to ten encounters. I did this because I wanted to leave empty areas on the map. For more information on why this is important, check out Greg Bilsland's recent blog entry "My Dungeon Has Empty Rooms" (check out all of his articles, he's a smart guy and, unlike me, an actual professional game designer). I also left white space because I wanted the opportunity to move encounters around so that, on a later visit, the party could be surprised when a formerly empty room was suddenly home to a clutch of Acid-Breathing Doom Drakes. Again, that gives the sense of the dungeon being a living place in which creatures wander.
But let's use a more modest example for the rest of this discussion. I am going to design a Slaughterhouse based on a ruined city that the party will explore. The ancient City of Ur'Gunna Dy was a part of the Empire of Bael Turath. I expect the party to start at level 5 and gain enough experience to reach about level 9.
The first step is to decide on my zones and to lay them out. Well, the first step is to come up with the story hook that brings them to the city and decide whether or not they will have any quests that drive them to do specific things or if they are simply exploring because it is there and filled with treasure and experience. But we're going to assume I've already done that. They are simply trying to reclaim the city.
I begin by coming up with a list of eight zones (because the adventure spans four levels). Most of them will be districts in the city, but there are a few other sites they can explore as well. For example, I come up with The Noble Quarter, The Artisan Quarter, The Market Quarter, and The Slums. There is also an old Fortress, a Palace, an infernal Temple, and Sewers.
I sketch out a quick blocky map of the zones. If I am feeling really saucy, I can even try to make it look more like a city layout. It doesn't matter.
When it comes time to map the adventure, I decide that the four quarters of the city don't need dungeon maps. Instead, they are going to involve skill challenges in which the party explores while trying not to draw too much attention to themselves as in Adventure HS1: The Slaying Stone by Logan Bonner (an excellent example of non-linear adventure design with some very fun encounters).
Factions
Once the zones are laid out, the next step is to decide who the important power groups are in the adventure site. I call these factions. A faction is nothing more than a specific population of creatures that work together and depend on one another. If that definition is a little vague, that's because I'm trying to keep the idea of factions as vague as possible.
See, it is easy enough to see that a tribe of orcs or a tribe of goblinoids is a faction. But, you might also have a demonologist who is summoning demons and elementals into the world. If the demonologist is killed, no new demons and elementals will appear at the site. So, that's a faction.
A faction is really nothing more than a way of organizing your monster population into groups that will respond to the player's actions the same way so that I can say what monsters are found in what zones and determine when certain monsters will no longer be encountered.
While it might seem as if you want a faction for every zone, this is not the case. In fact, you probably want half as many factions as you have zones. There are two reasons for this. The first is because you want to leave unclaimed and contested territory for the factions to fight over and the second is because you want space for some unaligned monsters. A dungeon is not just filled with factions, for example, there are also all sorts of unintelligent creepy crawlies and wandering beasties that the players (and the factions) have to deal with.
In The City of Ur'Gunna Dy, I decide to include four factions (half as many as there are zones).
The Orcs of the Blood Pudding Tribe – a standard tribe of violent orcs just trying to spread through the city
The Gnolls of the Pointy Stick Tribe – a standard tribe of violent gnolls just trying to kill everything
Lord Vizier von Steward – Lord Vizier is a tiefling with a cult of followers and a smattering of devils. Asmodeus has promised to free him and his followers from the curse of tieflingness if they reclaim the city for Asmodeus. His first goal is to reclaim and rehallow the Infernal temple.
The Slimy Bunch – Aberrants who enter the city through a Far Plane rift in the sewers. This group doesn't really work together, but the party can close the rift and thus defeat this group
So, the factions are set down with a few ways they might work in the story. The orcs and gnolls are just enemies and they are probably fighting each other and Lord Vizier. Lord Vizier would like to defeat them, but first he wants the temple. Most interestingly, depending on the party's goals, they might be able to forge an alliance with Lord Vizier – if they don't mind allowing Asmodeus to claim a temple and, ultimately, a city.
Faction Rosters
At its simplest, a roster is a list of all of the creatures you will use to fill out encounters with a particular faction. It is basically just a page of stat blocks you can quickly and easily refer to when populating zones and when running encounters. Obviously, each faction will have a roster of its own, but you will also have one or more unaligned rosters for creatures that aren't tied to a particular faction.
A roster can also include any moving parts that might show up whenever the party encounters a particular faction. What do I mean by this? Well, I wanted to include the possibility of the party entering into a alliance with Lord Vizier's faction. If the party encounters a tiefling member of his faction, they might be able to use a skill challenge to prevent or forestall hostility. I would include this on the roster because it can come in anywhere the party encounters the faction. Likewise, the orcs might carry around moveable spiky barricades that they can shove people into. Whenever the orcs dig into an area, they might set up one or two of these features (basically a terrain power).
A roster will also include some unique individuals. The orcs might have a chieftan and a champion. Lord Vizier is a unique individual along with his pet imp and his lieutenant. The gnolls will have a priestess of Yeenoghu.
It is important to note that, apart from the unique individuals, a roster is not a list of the entire population of a faction. That is, the roster does not tell me that the Pointy Stick Tribe has 6 Gnoll Spleen Eaters and 12 Gnoll Knee Breakers. It just tells me that an encounter with the faction can include Gnoll Spleen Eaters and Gnoll Knee Breakers.
Each roster should include a range of creature roles and levels because you want to be able to build varied encounters. More importantly, the roster should have some variety in the creatures themselves. At first blush, you might be inclined to include only Gnolls on the Pointy Stick Tribe roster. In fact, you could also include several varieties of hyenas or a few jackalweres that have been pressed into service. Pets, servants, slaves, and allies are all fair game.
How many creatures should the roster include? The glib is answer enough to build varied encounters, but not so many that the party is constantly finding new creatures. If you are working right out of the Monster Manuals, the range of options offered for a single creature is probably enough (for instance, all of the kobolds in MM1) provided you are adding some non-kobolds.
The Blood Pudding Orc Tribe roster might look like this:
Blood Pudding Axe Swinger (Level 7 Brute)
Blood Pudding Spear Thrower (Level 7 Artillery)
Blood Pudding Shield Puncher (Level 6 Soldier)
Blood Pudding Flail Waver (Level 6 Skimirsher)
Blood Pudding Curse Spewer (Level 8 Controller)
Enslaved Goblin Ankle Biter (Level 7 Skirmisher Minion)
Trained War Boar (Level 5 Brute)
Big Cheif Cheefbig (Level 8 Elite Soldier (Leader)) (Unique)
War Priest Preesty (Level 7 Artillery (Leader)) (Unique)
Schrödinger and Chekhov
The centerpiece of Project Slaughterhouse is the zone stat block. It is coming in just a moment, but first, I want to take a brief diversion to offer the rationale for some of the odd decisions about how populations work in the Slaughterhouse. If you are willing to just take my method and accept it, you don't have to read this and you can skip to the next page. However, if you concern yourself with realism in D&D and will get upset when I start telling you to just magically pull populations out of nowhere, read on.
Erwin Schrödinger was a physicist who helped develop quantum theory. Within the scientific community, he is probably most well known for his equation describing wave function in quantum systems, but that's not important here (thankfully). Outside of the scientific community, he is most famous for his hatred of cats and love of necromancy.
In order to describe one of the more baffling bits of quantum theory, he proposed an experiment in which a cat was put into a box with a vial of poison and a radioactive element. The details are not important except to say that, during the experiment, there is an exactly 50% chance that the cat will turn out to be dead when you open the box. However, according to quantum physics, before the box is opened, the cat will exist in a weird in-between state of alive and dead. The universe (at least on certain scales) really does behave like this. Things can both happen and not happen until an experiment conclusively shows whether they did or not.
The whole point of the Schrödinger's Cat experiment was to demonstrate that, in our universe, unless we make a direct observation, we can't say what is really going on. And, if we make any number of indirect observations, we will find that the universe behaves as if everything is going on all at once. That's a gross oversimplification, but its well enough for our purposes.
Meanwhile, a playwright named Anton Chekhov once famously remarked that "if you show a gun on stage in the first act of a play, that gun had better be fired by the third act." Basically, he was saying that, if you include a detail in a story, it needs to become important in the story. Otherwise, don't waste your time on it. If you spend two pages in a novel writing about a gun, the audience will feel cheated if the gun never comes up again. This has become known as "the Law of Conservation of Detail" or "Chekhov's Gun." Oh, and by the way, a red herring is a fair use of Chekhov's Gun, but let's try to stay focused.
In D&D, the problem is that, as much as we'd like to follow Checkhovs Gun, we don't know (as DMs) what the party is going to do or what is going to happen in the story. So, in D&D, we use a modified rule called 'Schrödinger's Gun.' Schrödinger's Gun can be stated very simply: nothing in the game is true until the party observes it.
For example, suppose you have an important NPC in your dungeon. You know that they will play a vital role in an upcoming encounter. And you know the NPC can always be found in a certain place in the dungeon. You assume the party will meet the NPC so that they can be important later.
But, suppose the party keeps turning left when they should right and it appears that they are in danger of never meeting the NPC. So, you finally decide that the next unexplored room the party enters is the NPC's room.
That's Schrödinger's Gun. Basically, the party has no idea what is behind any of the doors in the dungeon (or at any of the locations in your adventure or who is really trying to do what) until they open the door (or visit the location or discover the motive). Until that point, it could be anything. The players will never know what you had written down, they will only know what actually happened. If you change the identity of the villain, the location or use of an artifact, or the number of orcs in a dungeon, they will have no idea.
Another way which Schrödinger's Gun comes up is when the party doesn't have all the facts and takes action based on an incorrect interpretation of what they do know. For example, suppose the party discovers an artifact that can imprison elementals and primordials. They discover only that it 'binds and contains elemental magic.' You are hoping that they will pull it out and activate it later on when they encounter a primordial much later on. But, in the interim, the party encounters a genasi wild mage and is getting beaten up pretty badly. One of the players decides to whip out the artifact to take away his magic. You can say "no, you're wrong, it doesn't do that." But, you might instead allow it to work somehow. Schrödinger's Gun again.
The Zone Stat Block
Now we come to the central feature of Project Slaughterhouse: The Zone Stat Block. Each zone has one or more fairly simple stat blocks. The stat block defines the zones level, population, and what happens when the party does things there.
The stat block is your guide to populating and repopulating the zone. The basic assumption is that you start the game with a blank map (or area if you aren't using a map) and you're going to place several encounters on the map based on the stat block and the roster. At campaign design, this may seem like an extra step, but as the party starts to mess around, it will become very helpful.
After the party leaves the adventure site or takes an extended rest, you're going to have to repopulate any areas they have explored. Again, the zone stat block and rosters will provide you with the information you need to do this very quickly.
First, zones come in four different roles:
A Lair is a zone that functions as a faction headquarters. If a faction is ever left without a lair, the assumption is that they leave the adventure site, never to return. They simply can't regain a foothold. You can think of a lair as the source of a population. In a sense, it is where new monsters come from.
An Outpost is a zone loosely controlled by a faction. It isn't as vital to a faction as a lair. If it becomes too much struggle to hold onto an outpost, a faction will abandon it, but they will also keep reinforcing it against minor incursions.
Contested Territory is a zone that two or more factions would like to control, but they are evenly matched and neither can get a hold over the other. If one faction or the other is eliminated, the contested territory will usually become an outpost of the rival faction because they can now control it.
Unclaimed Territory is a zone that no faction is particularly interested in claiming. It is simply there. Unclaimed Territory is usually populated by unaligned creatures, but factions may also occasionally be encountered wandering through.
Each zone has a population: a number of experience points worth of creatures (and skill challenges and traps) that is present in that zone. When you populate a zone, you draw on creatures from the various rosters and build four or five encounters that, together, add up to the population number (or very close to it, it's okay to be slightly fuzzy).
So, if we take a look at the stat block for the Fortress. We can see that it starts the game as a Lair of the Blood Pudding tribe. We can also see that the only monsters in the Fortress are from the Blood Pudding Roster. And we can see that the Lair contains 7,500 XP worth of creatures drawn from the Blood Pudding Roster. Easy at that.
Now, suppose the party attacks the Fortress and starts fighting with the orcs. For instance, let's suppose they attack the Guard House and kill all of the orcs there, about 1,250 XP worth of creatures. But then they retreat. They were already exhausted and they don't have the energy to keep fighting the orcs.
This is where Schrödinger's Gun comes in (if you read that part). The party doesn't actually know how many orcs are in the Fortress. They only know they killed one little guard post. They are going to assume there are a lot more orcs. When they return, the orcs will probably reinforce the guard post.
This is where population thresholds come in. The idea is that the party can't simply keep attacking one encounter at a time and then running away to go to sleep. They have to really push to make a dent in the orc forces. There is a minimum number of encounters they have to have with the orcs in the fortress before they can make a dent. If they retreat and take an extended rest, they will lose all of their progress unless they defeat a minimum number of orcs.
The first population threshold is called "depleted." This is the point at which the population stops resetting every time they leave. If they have reduced the orcs total population (measured in experience points) to 3,750 XP (about half, or two encounters) without retreating and resting, the orcs will stop repopulating. They have made a dent. Only 3,750 XP worth of orcs remain inside (about two standard encounters or more much easier encounters) when the party returns.
There is another population threshold called "abandoned." This is the point at which the population gives up. They've lost. If the party retreats and rests after getting the population down to this figure (1,500 XP, one encounter), when they come back, the orcs are gone.
This means that the XP is a little fuzzy. The party can get more XP by making multiple visits without depleting the population. Likewise, the party can get less XP by forcing the orcs to abandon the lair.
But, there is also another trigger condition. If the party sneaks in and manages to assassinate both the chieftan and the priest, the orcs will descend into chaos and start fighting amongst themselves for dominance. At that point, they will finish themselves off and, by the time the party returns, they will have abandoned the lair.
Now, what happens when the orcs abandon the lair? Well, the stat block tells us that too. In this case, the Fortress changes hands. Lord Vizier and his goons would love to get their hands on the Fortress. If the orcs are forced out, the next time the party returns, Lord Vizier has moved in and the place has become an outpost. And, because we wrote this possibility into the stat block, we prepared a second stat block for what happens when this occurs.
This stat block looks pretty similar to the first, except this is now an Outpost. Unlike the Lair, the Outpost is not some place that Lord Vizier will try to hold onto even when he's losing. So, you will notice that the population never reaches depleted. Instead, when half the population is gone, the place is simply abandoned. Vizier gives up on it rather than sending reinforcements into a death trap.
But we also added a trigger. We know that Vizier wants the Temple first. If he is in control of the Temple, he is now ready to commit resources elsewhere. So, he will keep a population in the Fortress even if they are getting killed. They will hold it a little more fiercely.
Finally, if Lord Vizier is forced to abandon the Fortress, no one else will move in. The orcs are gone, Lord Vizier doesn't want it. It becomes unclaimed territory. And we would have another stat block ready for that eventuality.
Let's look at another case. The Sewer is the lair of the aberrants because of the gate. They aren't really an organized faction. Instead, they literally just spawn into existence and wander around. And they aren't trying to hold territory. First of all, notice that we build encounters from two rosters when we fill the Sewers. The aberrants are wandering around, but so are unaligned sewer creatures. No one else will come down here, though. They are afraid of the abberants.
The second thing to notice is that no matter how many aberrants the party kills, they will never force the aberrants to leave the Sewer. The aberrants just keep popping through the gate. However, if they make a serious dent in the population of the Sewer, it will take a while for it to recover. So, they could make a big push, retreat, and then return to close the gate.
The triggered action tells us that when they close the rift, the aberrants now lose control of the sewer. Once the aberrant threat is thwarted, the gnolls and the orcs will bring their war down here. If you look at the zone map, the sewers are a valuable way to move around the city (they connect to several zones) and the orcs and the gnolls will take advantage of that.
The final stat block shows what happens when the orcs and gnolls have come into the sewers. It is now a warzone. Orcs and gnolls are fighting (and there are still sewer creatures) and both would like to control the sewer. If either side is defeated (by the PCs), the other side will claim the sewer as an outpost. And, once again, we will have prepared stat blocks for both of those eventualities.
Using Slaughterhouse
Obviously, the hard part is getting everything down on paper. I realize there is a lot of work to prepare this because you need to prepare several stat blocks for each zone and a roster for each faction (and some unaligned rosters). However, realistically, you do not decide to run an open-ended sandbox game without knowing you need to do a lot of prep.
However, once you've done that, Slaughterhouse minimizes the work you need to do between sessions (or during the session) to adjust for the party's actions. If the party wipes out a Lair, you simply remove that roster, abandon any of their outposts, and use the stat blocks and rosters to repopulate any areas that need to be changed. This is quick work unless you're doing it for a lot of zones.
Using the population thresholds and triggers, you can actually give a lot of personality to different factions. Cowardly factions will abandon outposts at the first signs of trouble. Other factions will dig in. Faction behavior might change depending on other events (such as Lord Vizier's willingness to hold the Fortress after the Temple is claimed). You can build a lot of versatility and life through a very simple system.
I realize that Slaughterhouse is not for everyone. Some folks prefer to simply improvise, rewrite, and adjust in a less systematic way. And, I'll be honest, I do too. But the massive undertaking of the super dungeon has required me to find a more systematic approach.
Slaughterhouse also allows large dungeons to be shared between DMs without having to stat up every encounter and development. If two DMs understand the system, all they need to share between them is the Rosters and the Stat Blocks along with story notes. There is no reason that a dungeon spanning ten experience levels couldn't be shared in about fifty pages and a collection of maps.
And finally, one exciting possibility is to have several DMs run the same massive dungeon for different parties. If they are both working from the same collection of maps, rosters, and stat blocks, they can quickly correspond after each session. Party X and Party Y could both explore the same incarnation of Undermountain at different times, each one changing the shape of the dungeon for the other. The parties could even shuffle members between them.
What My Slaughterhouse Adventure Looks Like
As I said, my super dungeon has about 60 zones and about 30 factions, which is simply huge. But it is meant to fill a campaign. A smaller adventure will have far less than that. What does my super dungeon look like? As of right now, it isn't quite finished, but these tools have let me work very fast to lay the groundwork. I don't have to concentrate as much on placing individual encounters for every single zone because I have the tools to quickly shuffle things around. Presumably, if the party wandered into a place I hadn't populated yet, the roster and the stat block would give me all of the tools I need to populate it (and repopulate it) in a very short period of time.
My super dungeon is currently contained in a big binder divided into two parts: zones and rosters. The rosters are simply stat blocks for all of the factions and numerous unaligned rosters for different zones and regions.
Each zone has a map, of course (and I also have several master maps to show how everything fits together). Each zone also has a single page for each of the possibilities I've written (e.g.: Lair of X, Outpost of Y, Outpost of Z, Unclaimed). That page includes a stat block for that state of the zone, one or two terrain features or hazards common to that zone that I can put into encounters, and any notes about skill challenges, traps, or other things that are a part of that zone (rather than part of a faction).
I've also put other tools into each zone for easy reference. I've got treasure listings, descriptive text (not a lot, I tend to improvise my flavor text) and so on. As far as tracking populations and populating encounters, I tend to write notes right onto the pages as I need to and I can easily remove pages that no longer apply (if a lair is abandoned, for instance, or a faction is defeated). But this is my way of organizing and that's a highly personal thing.