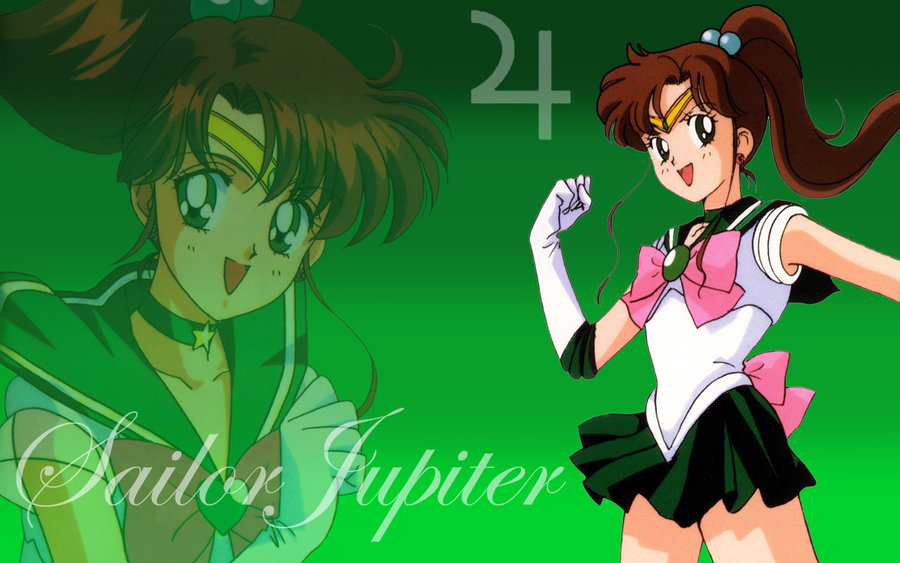 It began as a joke. I joked about doing my first cosplay ever at GenCon this year as Sailor Jupiter. I won't explain the details of the joke again. It doesn't matter. My many fans – my friends – on social media began encouraging me to do so. As long as I took lots of pictures. And several of them suggested I use crowdfunding to raise the funds for the cosplay. Offering pictures, video content, and other goodies as rewards. And when I realized there were a disturbing number of people online willing to pay good money to watch a video of me at a convention dressed as a magical anime schoolgirl, I realized I had the opportunity to do some good. So here it is.
Initially, I wanted to have this set up a month ago. But there were some problems with the various costume components. For example, do you have any idea how hard it is to find good quality, high heeled boots that will fit my massive man feet? There was also some trouble obtaining working recording equipment. And I didn't want to start collection money for a fundraiser unless I could guarantee it would happen. And so, that puts us under the gun.
GenCon is in one week, people. One. It literally starts seven days from today. Initially, I had decided that my goal was to raise $500 for the campaign because that's about what it cost me to be able to pull off the cosplay. But I'm upping the ante a little.
Here's the deal. GenCon is three days (for me). Thursday, Friday, and Saturday. For each $200 I raise BEFORE the start of that day, I will spend that day dressed as Sailor Jupiter. If you're at GenCon, come find me, snap a picture, I'll pose for you, whatever. In addition, I will give a live video update each night from GenCon that will be archived to YouTube. Now, on Thursday and Friday, I am giving two seminars. And these will be recorded and posted to YouTube as well. And if we hit the goals, I will be in full costume for those as well.
If I hit the full funding goal of $600 BEFORE Saturday, on Saturday, I will run (in costume) a 3-hour session of the Sailor Moon RPG for three to four (un)lukcy participants. Yes, there is such a thing. Yes, I own it. Yes, I HAVE run it before. The game will be recorded and posted to YouTube for your enjoyment.
If I am in costume on Friday, I will participate in the stupid GenCon Cosplay Contest. And on Saturday, I'll do the Cosplay Parade too.
And, of course, there will be pictures of the whole thing.
Thanks To
I want to thank three people.
First of all, I want to thank the amazing @AmazonMandy. Apart from doing amazing cosplay herself, she also takes commissions. She helped me out with one of the trickiest parts of the costume, the damned boots. Twice, in fact. And she rushed to get them to me. She's dedicated, professional, and extremely friendly. Check out her website to see her amazing cosplays and maybe seek a comission of your own.
Second of all, I want to thank my best friend Kim – AKA: @Ms2Good4Tw1tter – who is best known for her Lady Rainicorn onesie and for remaining conscious for 24 hours to help raise money for the Children's Miracle Network. Apart from starting this whole joke, encouraging the hell out of it, and handling my makeup for the cosplay, she also made me a beautiful pair of rose earings for the costume.
Third of all, I want to thank Allie – AKA: @TheTinyDM – my wonderful girlfriend for all of her help and support in this and in general and for turning me on the wonderful To Write Love on Her Arms charity. And also for her advice and help with body hair removal and how to wear heels without breaking my ankles.
Where Does the Money Go
I personally support a number of charities each year, many of them driven by personal experiences. And, because of that, I struggled to choose a single charity that I wanted to raise funds for through this campaign. In the end, I decided to use this campaign to support not one, but four seperate charities. At the conclusion of the campaign, all funds raised will be divided evenly between four charities: the American Diabetes Association, Child's Play, To Write Love on Her Arms, and Kidpower. I've given a few details about each of the charities below. I have not included another of my favorite charities, the Children's Miracle Network, as I have plans for a seperate fundraiser for them later in the year through the Extra Life organization.
Four years ago, I was diagnosed with Type 2 diabetes and hypertension as a result of my very poor lifestyle choices. Fortunately, I was able to turn the illness around by adopting a new, healthier lifestyle. By working hard to educate myself and make changes, I lost nearly 200 lbs, quit smoking, started jogging and biking, and today, my diabetes is under control as long as I maintain my healthy lifestyle. The CDC has called the recent massive surge in diagnoses of Type 2 diabetes in the United States alarming and reports that as many as 1 in 3 Americans are at risk for developing Type 2 diabetes during their lifetime. Those Americans are at risk for stroke, blindness, kidney failure, limb amputation, and ultimately death. Proper diagnosis, treatment, and lifestyle changes are all it would take for the vast majority of those people to reduce their risk of diabetes or avoid it altogether. I'm living proof of that. Moreover, type 1 diabetes, the inability to produce insulin at all affects tens of thousands of children. In general, those folks must receive constant insulin injections to maintain their health. And there is no cure, but there is a great deal of promising research.
The American Diabetes Association funds research to prevent, cure, and manage diabetes. It delivers health services and education to communities in need. And it supports legislation and health care initiatives to ensure Americans get the services they need to manage their diabetes.
Games are an important part of my life. Through role-playing games, board games, and video games, I have made almost all of the best friends I have ever had. And I've even met my wonderful girlfriend, The Tiny DM, as a direct result of our joint passions for games of every variety. As such, I have been an avid supporter of the Child's Play charity for many years. Child's Play partners with gamers through numerous events and with hospitals to deliver toys, games, and books to children trapped in hospitals by terrible diseases. Child's Play is a wonderful charity because it's easy to get wrapped up in fighting various illnesses by raising awareness, promoting education, delivering medical services, and funding research into treatment and cures. But in that, we forget the human face of the diseases we are fighting. While we struggle to provide medical help, cure, and prevent diseases, we can lose sight of those already affected and their ongoing suffering. I dream of a day when we can cure childhood cancers and other terrible illnesses, and that day will come. But there are children trapped in hospitals right now who will not see that day if we don't raise their spirits and bring them some joy today. And, while it is difficult to quantify, no medical professional doubts the effect of positive emotions on helping someone – especially a child – overcome an illness. Until we can deliver a cure, Child's Play let's us deliver something just as important: joy.
I don't have a personal experience with this charity. It was suggested to me by my girlfriend due to her personal experiences, which I will not relate here. TWLOHA began with one person desperately trying to help his friend share her story. His friend was struggling with addiction, depression, and self-destruction. In order to help cover the cost of her treatment, he sold tee shirts and posted the story on the internet. The story went viral and the two friends were overwhelmed with messages of support, encouragement, and love. TWLOHA has grown into a massive charity dedicated to helping those struggling with depression. The charity holds events to raise awareness about depression and suicide, to inspire hope in those suffering from depression, and to invest in treatment and recovery.
Years ago, I suffered from a long and serious depression. I know, personally, the insidious nature of the illness. It robs you of hope, it makes you isolate yourself from your loved ones, it wraps you in darkness and leaves you alone with your own poisoned thoughts. Those suffering from depression often suffer in silence, isolated, and despairing. Often, they can't reach out for help because the illness saps them of the very things they need to seek help: motivation, hope, and a network of support. I very nearly did something terrible that I could never undo. I got lucky. I was able to force myself to seek help. Most don't get so lucky.
I also don't have a long, personal experience with Kidpower. I only discovered them recently. But their mission is one I can truly get behind. Many anti-bullying charities focus a lot of their efforts on attempting to prevent bullying. On dealing with the perpetrators and treating the victims of childhood bullying and violence as victims. "Teach kids not to bully" as it were. But many children struggle with self-esteem, confidence, and identity even without overt, vicious bullying. While the goal of preventing or minimizing bullying is a laudable one, I also can't help but feel that it is unattainable.
Kidpower is devoted to building cultures of caring, respect, and safety for children by empowering children to deal with their experiences in healthy, positive ways. They are involved in all aspects of child safety – from bullying prevention to sexual abuse prevention and the prevention of child abduction. In recent years, they have also had to expand their mission to help children deal with mass violence that has sadly become an all too common feature of modern life in the United States. They do so by education parents and teachers and by dealing directly with the children who might be victims. They empower the children to deal with their experiences, to raise their esteem, and to keep themselves safe without fearmonger or fostering paranoia. And so, I am proud to support Kidpower's message of safety, caring, and respect through personal empowerment, confidence building, and self-protection.